It was a long, complicated, and frustrating path for Kenny and me to be together.  We met in 2004 in the Middle East, where Kenny was serving in the US Navy. Over the next twelve years we lived under 'Don't Ask, Don't Tell,' the Defense of Marriage Act (more widely known by its appropriately ominous and foreboding acronym, "DOMA"), immigration obstacles, and every other challenge the governments of a British-American couple could throw at them.
But in 2016, Kenny was now a lawyer and I was an author.  Although we married six years earlier in Washington DC, our marriage was not recognized by the US federal government until the Supreme Court overturned DOMA in U.S. v. Windsor.  And even then, we would not be guaranteed full recognition of our marriage in all 50 states until the Supreme Court decision in Obergefell v. Hodges.  But finally in 2016, marriage equality was finally recognized nationwide and at last we had full protection under the law. All the obstacles and barriers we had overcome had brought us here – a delivery room where we waited to welcome our first child.
The speed with which our daughter came into the world was faster than her little body could cope with. Just moments after I punched the air in celebration that the baby we'd waited so long for announced herself as a little girl, she was being wheeled out of the delivery room on a small cart with a tiny oxygen mask over her mouth.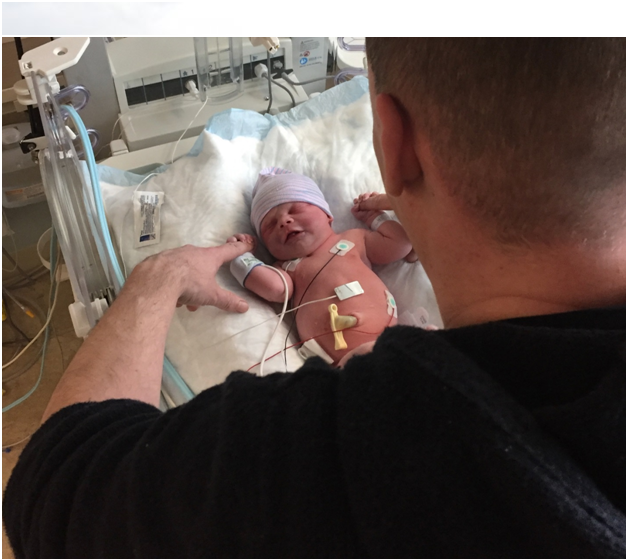 I won't lie, it scared the hell out of us, despite the doctor's reassurance that this was normal in deliveries where babies are born so fast that it sometimes takes a few minutes for them to realize it's time to breath on their own.
We huddled over the incubator in the NICU waiting for her to regain her colour. She'd been born a healthy 7lbs 9 oz, but somehow looked tiny compared with other newborns born at her weight. After 20 tense minutes she was given the all clear and we all returned to the hospital room we'd been assigned.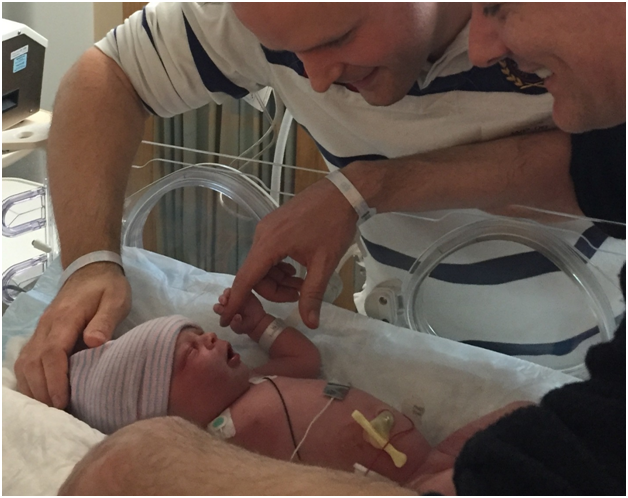 One of the nurses had given us strict instructions beforehand that we were to remove our shirts for some skin-to-skin bonding. As an Englishman in my late 30s, I wasn't particularly comfortable with this kind of hippy nonsense and pushed back against the idea. I'd seen Call the Midwife. I knew it was perfectly acceptable for a man to stand outside the door, his hat at a jaunty angle waiting for a perfectly washed and swaddled baby to be presented to him. 'Jolly good; shame about the blitz.'
A different nurse took our baby girl from her swaddling and bathed her as our room began to fill with more hospital staff. After lightly drying her with a towel she turned and held our naked and crying baby out to us with urgency.
'Quick, quick, take your off your shirt.  Quick, now. She's cold and needs your body heat to keep her warm!'
Despite the panic in her voice I could see the sly smile behind her eyes directed to the other nurses watching. She had obviously been told I scoffed at the idea of skin-to-skin bonding and decided to force the issue, with great effect. Within three seconds I was naked from the waist up with an audience of cooing nurses. Kenny laughed knowing how uncomfortable I felt, which made his announcement to the room that it wasn't so long ago I was dancing my topless disco tits off standing on a box in a nightclub even more treacherous.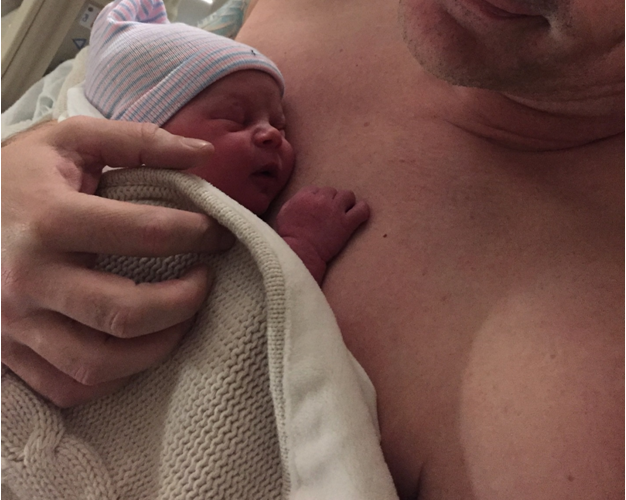 It wasn't until afterward, when we were alone the first time as a family, that I understood why the room was so full of people. For many of them, perhaps all of them, it was the first time they'd seen a gay couple go through this ritual. It was their way of showing us their support for us, or maybe by extension to their own friends and family who are gay. They were determined to make us feel at peace and to make our day the best it could be. 'Thank you' will never be enough. Thankfully, this wasn't the last time I was taken off guard by the positive reaction to our family.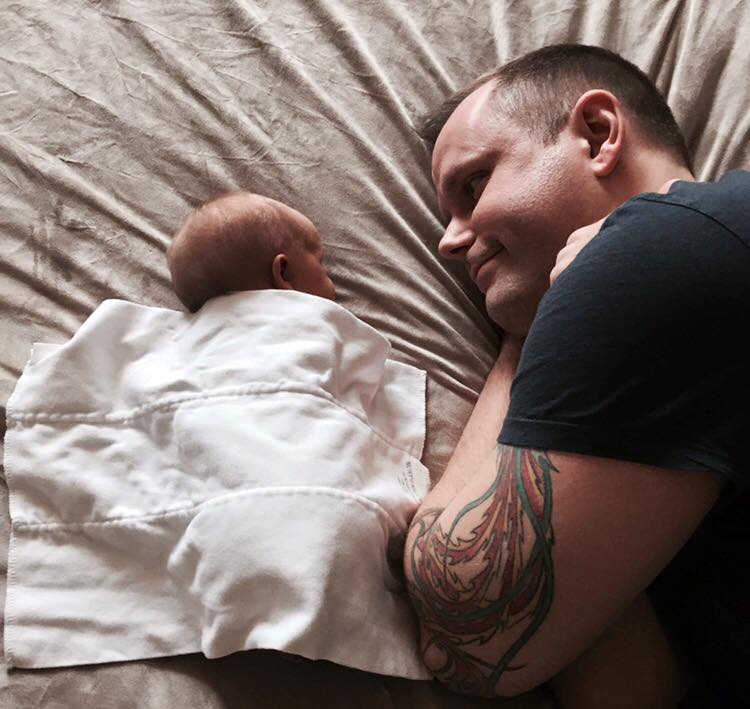 So that was the day Emma was born.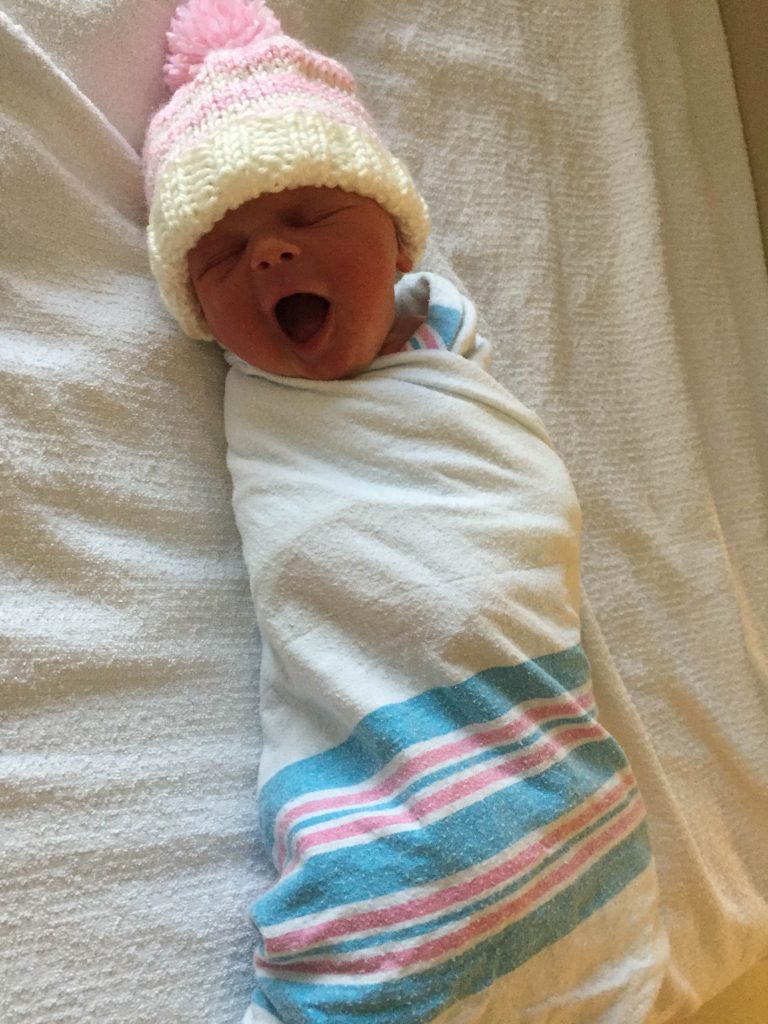 I'm not going to bore you with wistful (yet true) clichés of it being the best day of my life, the miracle of birth, how my heart swelled when we finally got her home and surrounded her with love. I'm not even going to call her my little princess, because that's tacky as hell and no child should have to live with such gender oppressive titles even for a moment.
Okay, maybe just one moment: