For 35 years you've had men in suits telling you who to be, what to be, where to be, how to stand, what to say, what not to say, and how to serve your country. And while most of us enjoy the luxury of living our lives on our own terms, you haven't been afforded that because of your position. It's a bizarre situation, isn't it? You belong to an institution of extraordinary luxury and wealth, but subject to the perverse view many hold that you are public chattel from birth.
As Prince Harry and the Duke of Sussex, there can be no doubt you have represented the UK with the dignity and confidence expected of you. The mantle of monarchy to be thrust upon your father, brother, and nephew will be overwhelming, given they also had little choice in the matter. We can only hope they will have some positive influence on an institution resistant to adaptation or compromise.
And while the gradual modernisation of the monarchy is on their shoulders, you haven't got the time to wait. Unfortunately, your hand has been forced by the media's relentless targeting. And for the good of your family, your wife, and yourself, you have made the right decision to step away from royal duties.
Let's be honest: the media will never change because, as far as I am concerned, there hasn't been a big enough effort from the establishment to stop them. Everything should have changed the day your mother died – but even that wasn't enough.
Watch:
Who can blame you for wanting to protect your family after what you have been through?
You married a strong, independent woman who took on a royal role and has represented the UK without fault – no matter how she is portrayed by backwards journalists and royal "observers." Meghan shouldn't have to endure the media's constant thirst for criticism.
Any average man on the street would go crazy if he heard his wife being spoken about even half as badly and with such disrespect as the press has spoken of Meghan. Yet you are expected to remain calm. Is it part of your job to say, "Meh, all part of being a royal!" and casually shrug it off? Of course not; and nor should it be. Conversely, why should Meghan have to endure her husband being constantly attacked or goaded by journalists whose main objective is to get him to snap on camera?
There's an irony that in your final days as a Senior Royal the press finally discovered that, together with your wife, they have driven away a couple with a brand of magic that sold more newspapers with a positive spin rather than their usual vitriol.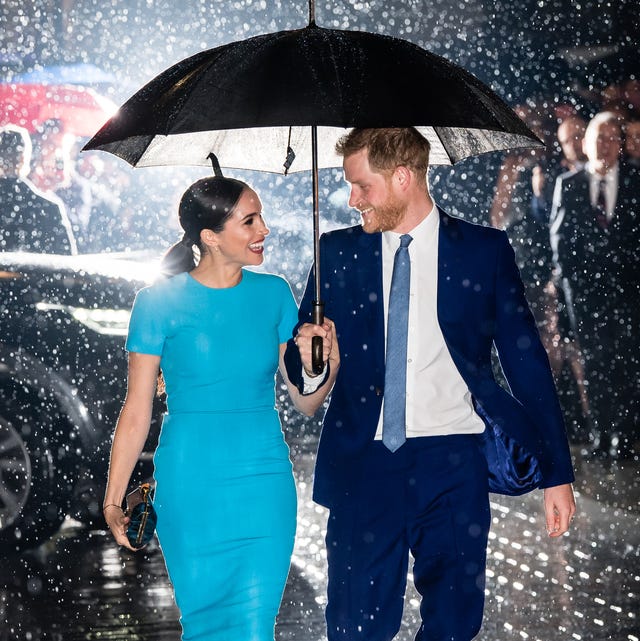 But it's too little too late.
While Meghan and you have been criticised for taking the bold decision to step away from your royal duties, it's highly likely you have made things easier not only for your own child, but also for your nephew and niece and future generations within your family, whose lives are written for them before they take their first breath. You set a precedent, an "out" for those who come after you who feel that royal life is not suited for them. And you have done so without shifting a burden onto someone else's shoulders, as Edward VIII did.
I only hope that you are not leaving with a poor view of the British public. I hope the smiles, the cheers, and the applause at each of your royal engagements throughout the years have been enough to show you the true affection the public feel toward you. And I hope, even though it must be hard, that you find forgiveness for those online trolls who have been influenced by the media. The press have always been able to lead those most unhappy or insecure about themselves to hate.
So safe travels and good luck for your life in Canada. We look forward to cheering you on. I have no doubt that you will go forward and have amazing success with your foundation and create positive changes in so many people's lives. And finally, you can do it on your own terms.
You're stepping away from a role, but not a nation – a nation who genuinely loves you and most of whom sincerely understand your reasons, and will welcome you back if/when you ever feel the time is ready.
You only have one crack at life. Go live it the way you want to. Your duty now, and it's the greatest duty of them all, is to protect your family. The only titles you need are those that matter most: "husband" and "father."
You may also enjoy: We broke our promise to Harry