This 62-inch firework shell weighs over 2,800 pounds.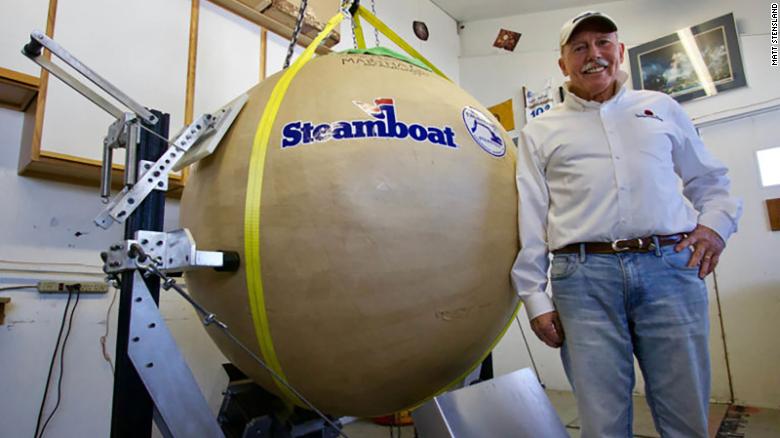 On Saturday night, in Steamboat Springs Colorado, explosives propelled the firework out of the ground at 300 mph and set a new world record.
Watch:
A representative with Guinness World Records was present and presented project manager and financier Tim Borden with a certificate, validating the attempt successful.
Saturday's display was Borden's second attempt at beating the world record. On Feb. 9, 2019, he tried to launch the shell, but it exploded inside the mortar. The previous world record for the largest single shell is 2,397 pounds, which was launched in the United Arab Emirates on Jan. 1, 2018.