The Just Pizza & Wing Co. franchise in Amherst, NY, is attaching photos of adoptable dogs onto the lids of their pizza boxes in an effort to help the pups find loving homes.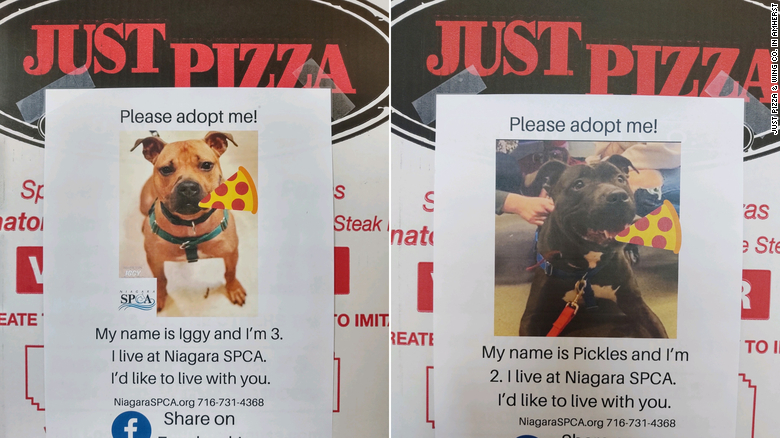 The idea came after Mary Alloy, who owns the pizza franchise with three of her children, began volunteering with the Niagara Society for the Prevention of Cruelty to Animals. Alloy worked with Kimberly LaRussa, an SPCA event coordinator, to come up with ways to help more shelter animals find their forever homes.
It's already proving to be a success.  After just one day of putting the photos on the boxes, this 6-month-old puppy named Larry was adopted.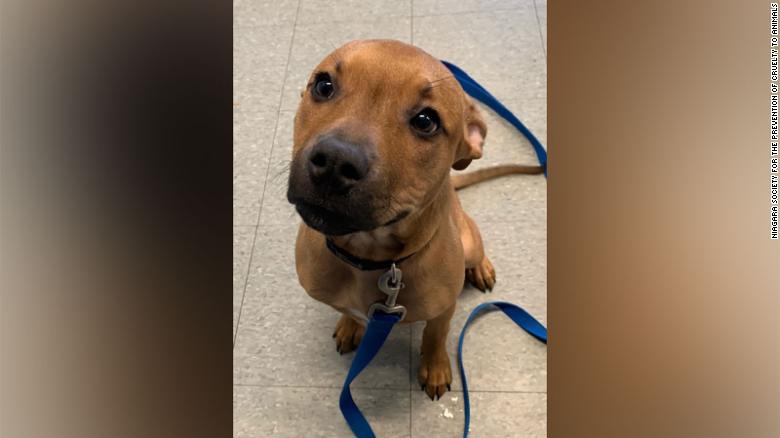 And after a week, the organization was able to post about SIX other dogs that had found homes!
If you would like to support the Niagra SPCA, you can find their details here –  https://www.niagaraspca.org/