Four-times married conservative loudmouth and undeserving recipient of the Presidential Medal of Freedom Rush Limbaugh took to the airwaves yesterday to ask 'how do you explain Pete Buttigieg kissing his husband to your kids?'
LIMBAUGH: So I saw a political ad, where Mayor Pete, Mayor Pete Buttigieg, going on and on and on and on and on, about how parents in America are struggling to explain President Trump to their children. And then I happen to see this — now, what are you shaking your head at in there? You think — natural conclusion — so he says Trump causes problems for parents, what about that? If you're not watching on the DittoCam, what it is, a picture of Mayor Pete kissing his husband — which he does frequently.
Audio via Media Matters.
Listen:
Explaining such a delicate subject to children can be difficult. The issue of two legally married men showing a public display of affection can easily warp a young child's mind. In some extreme cases it can lead to an innocent child discovering the world they live in includes love and equality.  So, after reading thousands of articles that tackle this subject, I offer the story below with the sincere hope it will help guide parents through this minefield of morality.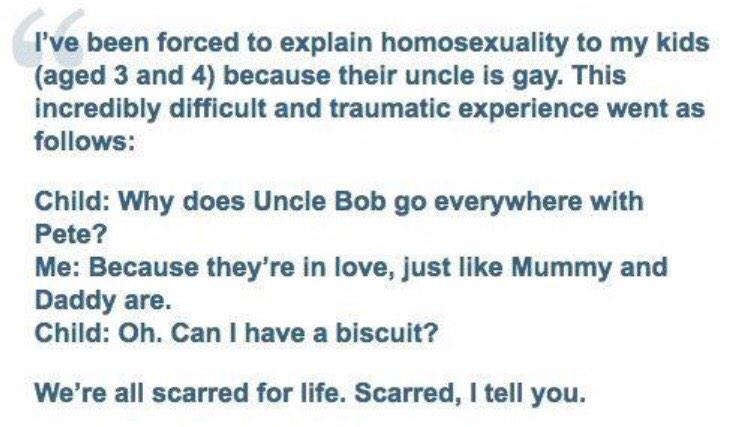 *Clutches pearls. "Won't someone think of the children?!"