When Prince Harry and Meghan Markle announced they would step back from their royal duties, they made clear that a significant contributing factor to their decision was their treatment by the British press.
While the press say they have been nothing but "fair" in their treatment of the couple, the constant stream of negative press stories betrays their claim.
This is a headline from the Daily Express on 13th February 2020: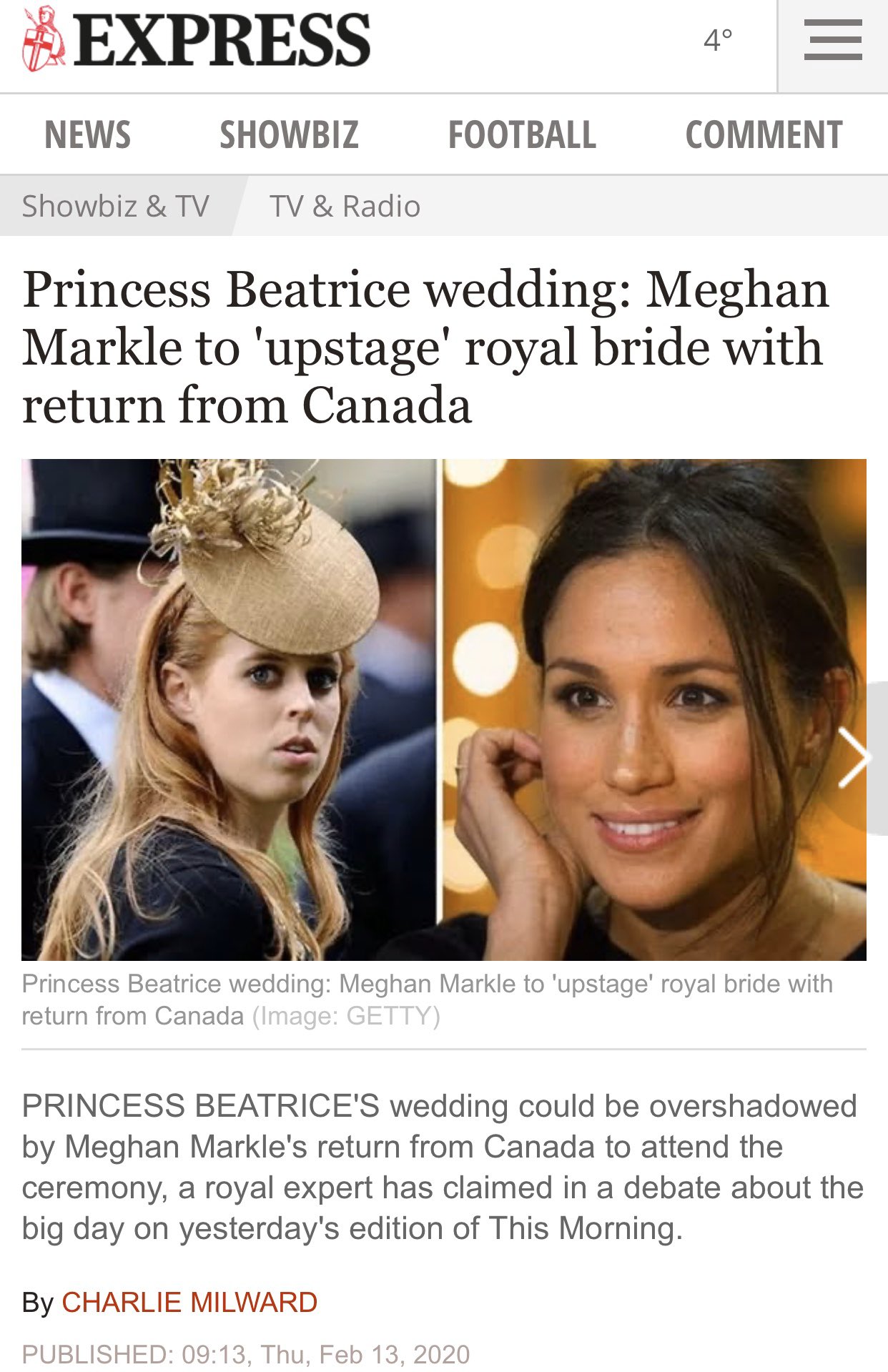 The article itself focuses on Princess Beatrice's upcoming marriage. It details the size and location of the wedding and the couple's request for donations to their chosen charities in lieu of gifts. Questions about Harry and Meghan's attendance were only a few lines in an otherwise benign article. But that didn't stop the Express from stripping an aside from a Royal commentator to craft sensationalist headlines casting Meghan Markle as the villain.
One week later.
Today, just one week later, the same newspaper posted this article: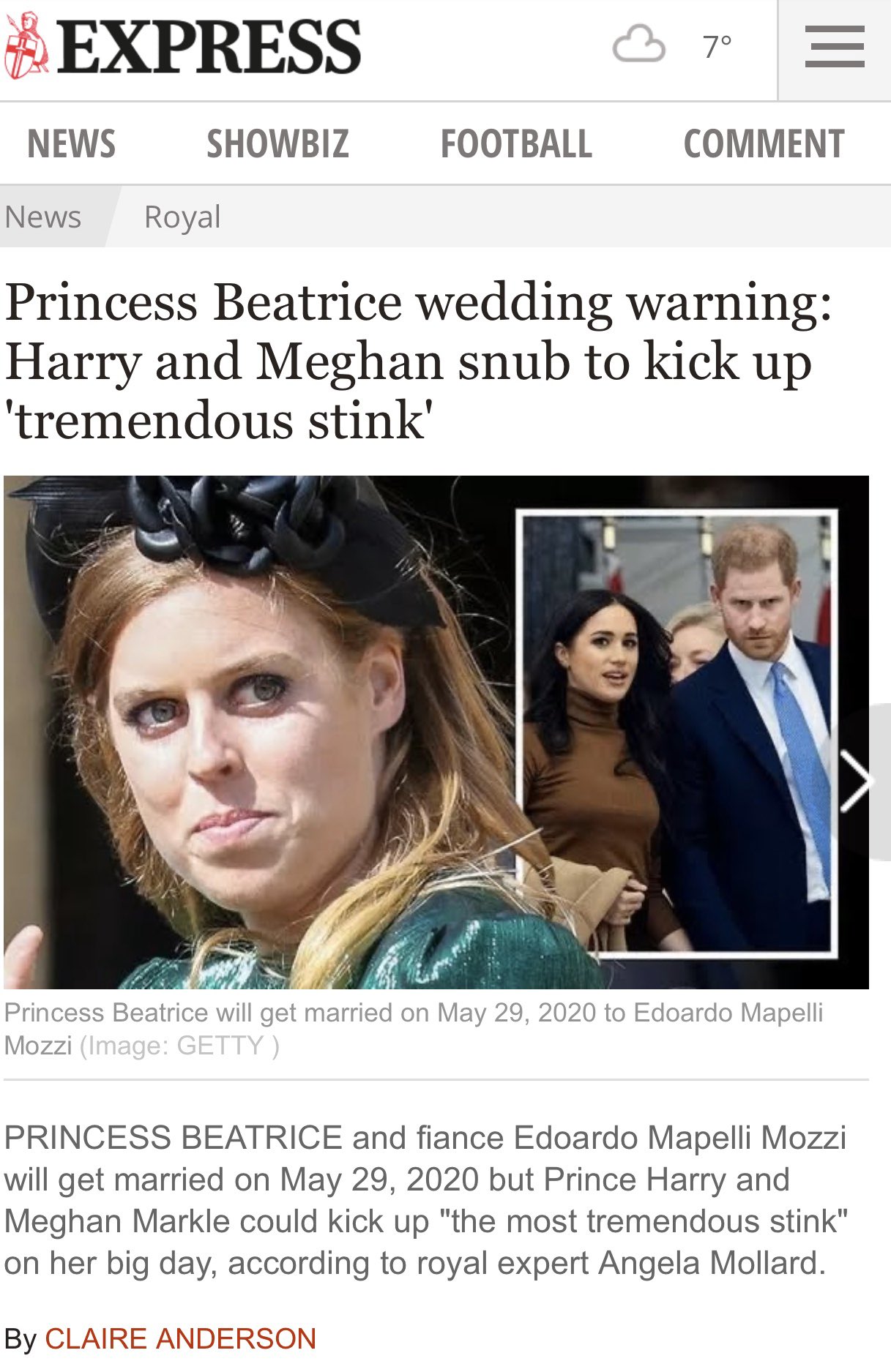 It's less an article than simply recounting a few rather snide comments from a purported "royal expert" speculating on whether the royal couple will return to England for Princess Beatrice's wedding. There is no substance whatsoever in the piece, rather just an excuse to create a clickbait headline.
While both articles include Harry, there's no denying the press's rather unsubtle intention to pit Meghan Markle against other female members of the royal family — something we've seen all too often.
Time…
…after time…
…after time.
This so-called "journalism" is nothing more than an excuse to treat Meghan, and Harry by extension, with contempt. Whether it's due to their decision to declare their independence from persistent press intrusion, the insidiousness of casual (and not so casual) racism, or most likely a combination of the two, the constant double standard to which Meghan and Harry are held continues to confirm they have made the right decision for the peace of mind, safety, and future — for themselves and their family.
You may also enjoy: We Broke Our Promise To Harry
Click here to subscribe to the free MyDaughtersArmy.org newsletter.